"

Life is for living." - Sgt. Remo
$99.00
Save 39.39%!
$60.00
Get the complete Sgt. Remo discography in 1 downloadable file. Album/Single Listing: (2012) Dawtah (single), (2012) Life is for Living (EP), (2012) Reggae SoulJahs Worldwide Vol 1 (Compilation), (2013) Revolutionary (from the Shepherd Riddim album), (2014) Give Thanks for Life (Album), (2016) Sgt. Remo & Friends (Album), (2017) Oh Jah (EP), (2018) Reggae SoulJahs Worldwide Vol 3 (Compilation Album), (2019) Here We Come Again (EP), (2019) Sgt. Remo meets Sampling Dub (EP), (2020) High Grade (single), (2020) How Long (single)
Read more…
close
xxxxxxxxxx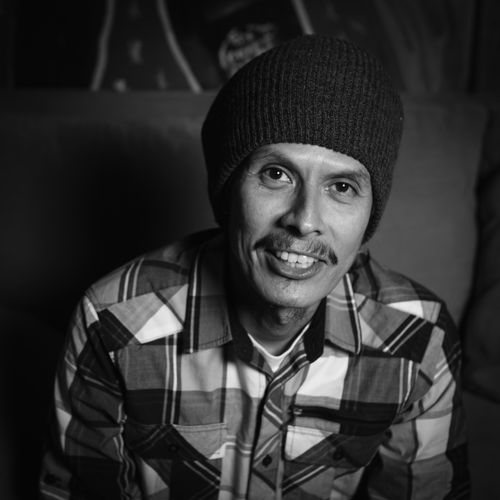 Sgt. Remo Bio
Sgt. Remo, born Sergio Ortiz, is a native of Juarez, Mexico. He is a Mexican-American reggae singer known throughout the U.S. and Latin America for his powerful music and his energetic performances. He began performing in the early 2000's. The unlikely reggae artist emerged on the international reggae scene in 2012 with the debut EP Life is for Living released on his label Jah Yutes Entertainment (JYE). Sgt. Remo has been a resident of San Antonio, Texas since 2014.
In 2014, Sgt Remo released the album Give Thanks for Life and achieved his first international underground hit Rastafari Way.  The album was recognized by New York's AIRM's Top 30 Reggae Albums of 2014 and by Denmark's Reggae Moods top 15 Roots & Culture Albums of the Year. Since then, he has released 3 other albums and has appeared in multiple compilations. His YouTube channel features 19 official videos and counting with over 700k views and 1.2k subscribers.
He tours regularly throughout the U.S. and Mexico and has become a well-known and respected artist in the global reggae community. His latest project Sgt. Remo & The Vibratones brings together some of San Antonio's best reggae musicians. Together they have been delivering powerful performances in Texas and working in the studio towards a new album and tour.